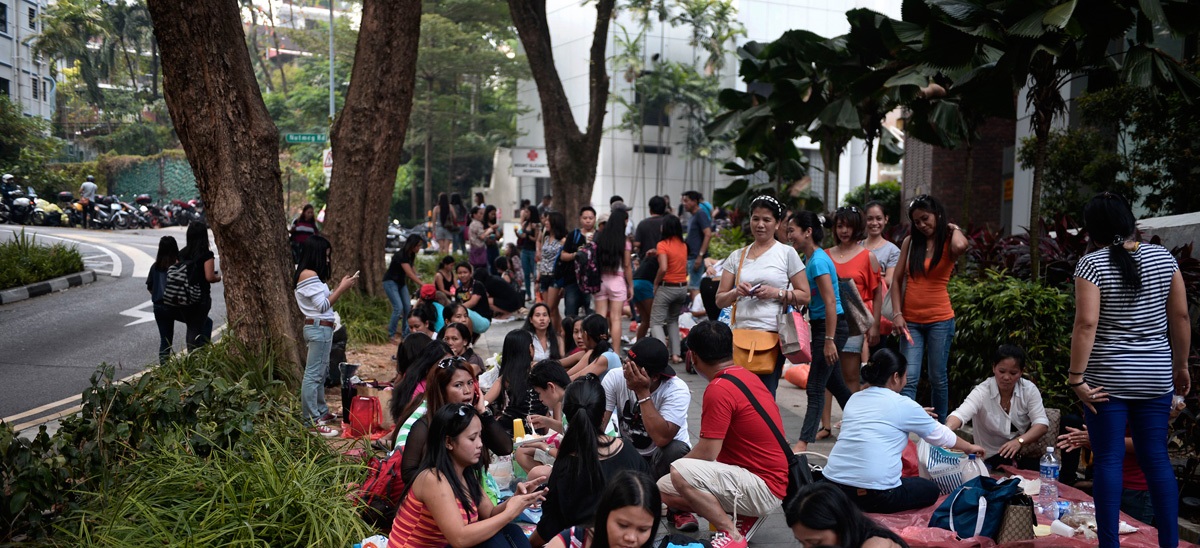 Direct Hire Maids in Singapore
Direct hiring of maids these days is a common option besides going to a maid agency to hire a maid. But in order to direct hire a maid, you will first need to rely on your own network of friends or relatives who have a maid that they no longer need any more. It could be a colleague leaving the country for good, and he/she is more than happy to let you direct hire his/her maid.

What this means is that his/her maid do not go home, but simply transfer to your through the process of direct hiring. That maid will be known as a transfer maid since she isn't going home and the next thing to do is to process her Work Permit application with the Ministry of Manpower either by yourself or by going through a maid agency which will have full knowledge of the documents and procedures to ensure higher success in securing the Work Permit for your direct hire maid.

Beware of transfer maids advertising their availability through social media or forums. Firstly, the risk is very high as there is no reference to her past performance. Of course you could ask to speak to their current or previous employer, but are you really going to trust a stranger's feedback? Secondly, if the transfer maid whom you will direct hire isn't a good fit after all? What will you do next to deal with the situation?

By going through a maid agency that specialises in transfer maids, though it might sting your pocket a bit in the beginning but the benefits definitely far outweigh the money you have to fork out. After all, you are hiring a maid whom you need to place high trust on as she is staying in your household, taking care of your loved ones and even cooking to feed the family. You wouldn't want to save back some money only to face troubles down the road would you?

A good maid agency will do the vetting for you and they should only accept good maid candidates before showing you their profiles. So this way, not only do you have more choices to choose from, you also save back a lot of time to vet the maids on your own. Next, of course it's never a 100% guarantee the maid you hired from the maid agency will work out, but that's ok... at least you have the maid agency support to deal with such a situation. You get the advice and also the resource of the maid agency to take back the maid, house her and either transfer her to a new employer or assist with the repatriation of the maid should she decide to go back home.

So if you have decided to direct hire a maid, please only direct hire the maid from someone you know. Otherwise, do consider a maid agency like ours. We can even help with the paperwork involved to direct hire the maid in Singapore. Just give us a call at 6735 3456 and we will be more than happy to be of assistance.