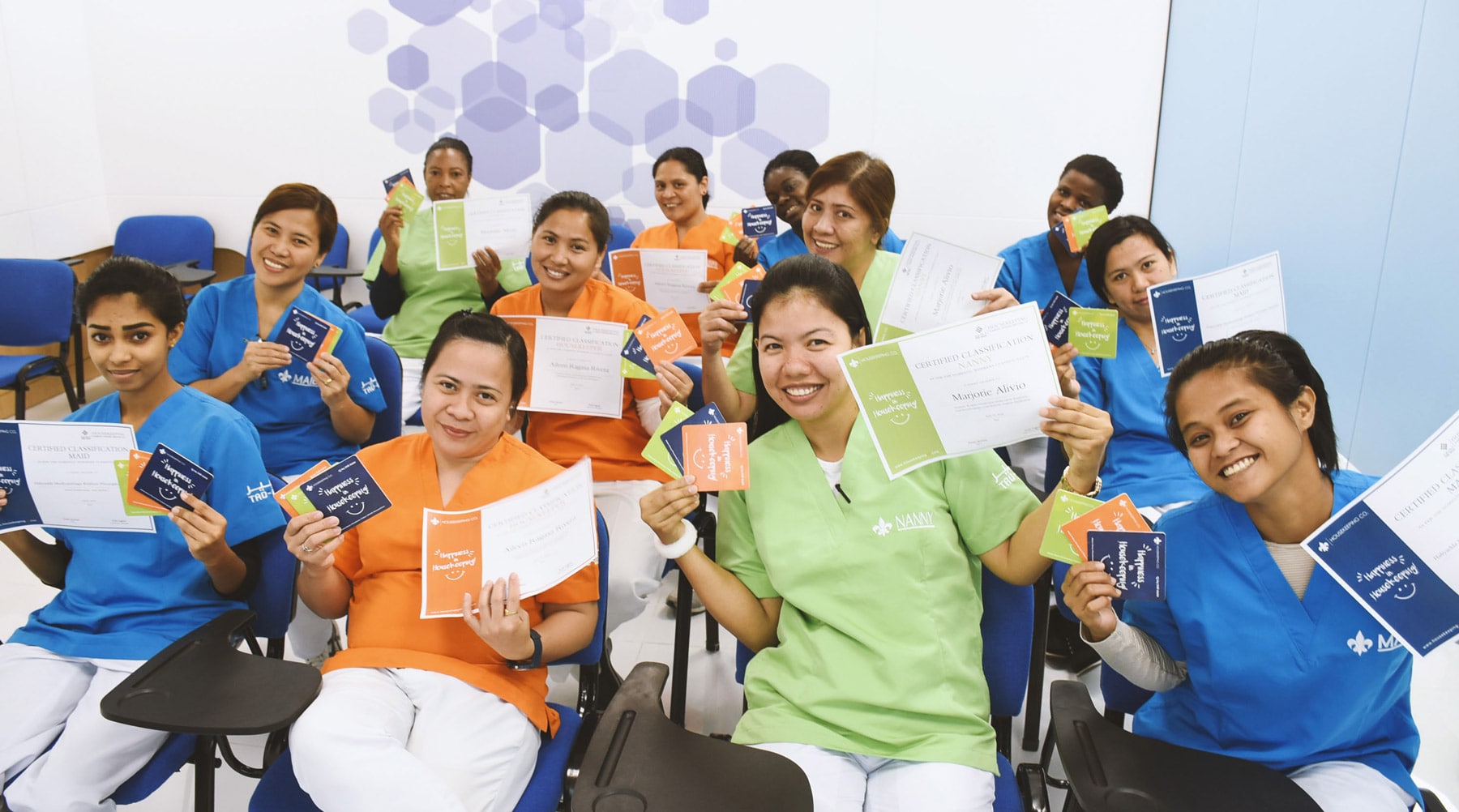 Hiring Ex-Abroad Maids
Usually the first choice for most employers is to consider a transfer maid. But due to lack of option as transfer maids are in very high demand, the next option would be an Ex-Singapore Maid. But this option could also be lacking, then the next best option will be to consider hiring an Ex-Abroad Maid.
It isn't like Ex-Abroad Maid is a bad option that's why it's ranked almost last. It's just that Singaporean employers will prefer to hire a maid that has experience working in Singapore before, so that the maid won't have to deal with a culture shock and knows roughly the expectations of a typical Singaporean family.
But there are some employers in Singapore that particularly look for maids that only have experience abroad other than Singapore. They feel that such a maid will have a note diverse working experience and gives a feeling that they are more independent and flexible as they don't mind to adapt to different country's culture.
To such a maid, a job is still a job, doesn't matter which country they work in. All they want is a good employer that understands them and appreciates their work. Of course being able to earn a higher salary is always a bonus.
Some household only speak dialect like Cantonese, so hiring an ex-abroad maid that has working experience in Hong Kong will be most ideal.
So should you hire an ex-abroad maid? The answer is yes only if you run out of choices from transfer maids and even Ex-Singapore maids. Basically, you are short of time and no one suitable comes along in the past 2 weeks, considering ex-abroad maids isn't necessarily a bad idea.
To help you decide better, do give us a call at 6735 3456 or visit us at #03-52 Lucky Plaza and we will be more than happy to advise you according to your requirements and situation.
To learn more about Transfer maids, please click
here
.
To learn more about Ex-Singapore maids, please click
here
.
To learn more about Fresh maids, provided you have the patience and time to train her from scratch, please click
here
.
At the end of the day, we just want to say that there are no bad maids. Sometimes if a maid doesn't work out with your family, it doesn't mean she won't work out with another family. It's just like anyone of us, our first job may not be our only job. Sometimes changing job is just our way of finding out more about ourselves and it takes time to find the right job. Same goes for a maid. They have left their loved ones behind not to come to your family to give you hell. Most would need to support their family back home financially and even changing employer cost them money. As an agency that has been around for more than 30 years, we like to say we have seen it all and we will always do our best to match the right maid to the right employer. That's always our philosophy from day 1 which is testament to our long standing history in this industry.