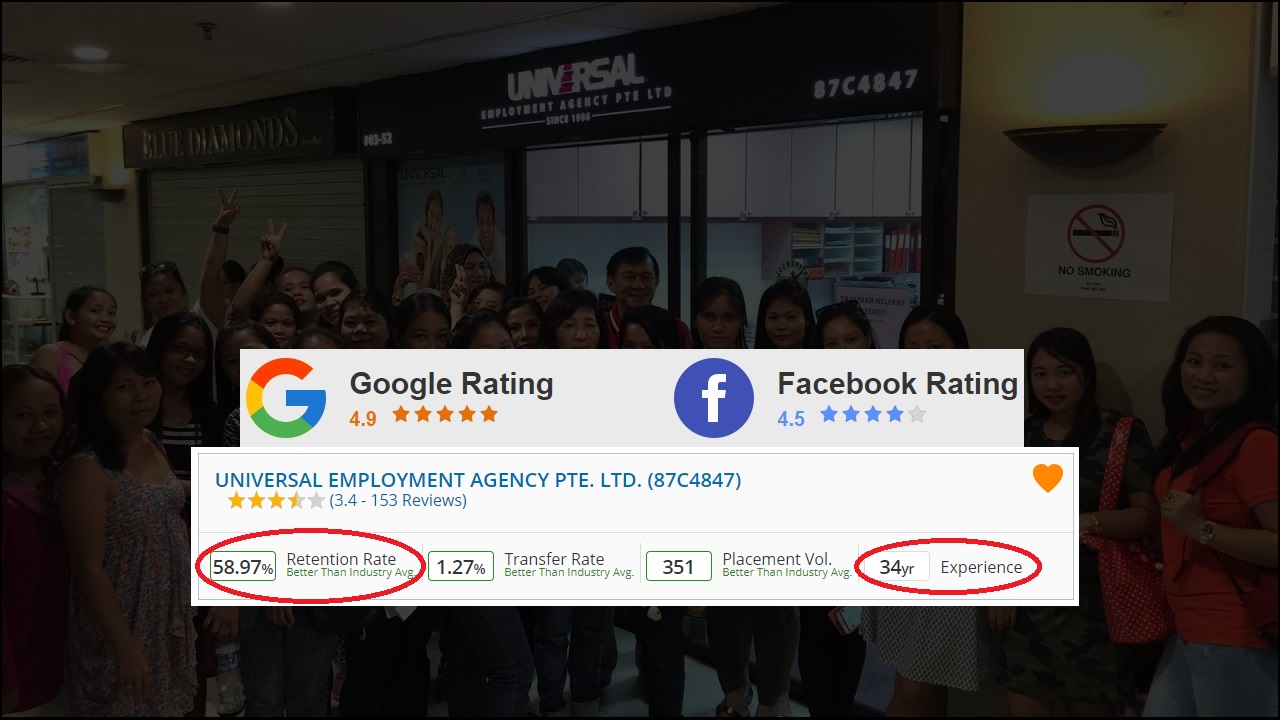 Hiring Transfer Maids in Singapore
[Last Updated 14 Jun 2021]
What are Transfer Maids? Basically, they are maids currently working in Singapore but due to their contract finishing soon or their current employer do not require their services any more as their children are much older. Another common reason is their current employer is leaving the country for good, hence the maid will be out of job soon and needs to transfer to a new employer.
In order to transfer, the transfer maid will need a consent letter from the current employer. If the transfer maid is leaving on good term with her current employer, the employer may also give a reference for her. But even if there isn't any reference or testimonial for the transfer maid, it doesn't necessarily mean she is bad. It could also be that the current employer is too busy to write a testimonial but may be open to a quick phone call if you need some reference to give yourself more assurance that the transfer maid is the right fit for your family.
The best kind of transfer maids are those that have completed at least 1 contract of 2 years. They should be sufficiently experienced to adjust to your household. But as different households have different routines, do not hold too high expectations that she will need zero guidance. Her English language will also be better than a fresh maid which makes communication with her smoother when passing her instructions.
Transfer maids can be of any nationality... they can be Filipino Transfer Maids, Indonesian Transfer Maids, Myanmese Transfer Maids and even Indian Transfer Maids. Collectively, we just call them transfer maids or maids on transfer.
Transfer maids are usually available for face to face interview on their day off which is usually a Sunday. The face to face interviews will take place at our office which is conveniently located in the central part of Singapore, Orchard Road. The exact address will be #03-52 Lucky Plaza, Singapore 238863. However, due to the COVID-19 situation, social distancing has to be practised as much as possible, therefore during this pandemic, a ZOOM Call (Video Interview) will take place instead. And the ZOOM Call can take place even on a weekday but do bear in mind that since the transfer maid is still working with her current employer, we have to understand that the timing and date may not be so favourable to the prospect employer and for this we seek your understanding to allow us to make the best arrangements possible.
Once we have noted down your requirements, we will proceed to match suitable transfer maids to your family. After the interview, if you decide to confirm her, we will require full payment upfront and will proceed to submit the Work Permit application to the Ministry of Manpower on your behalf, also depending on the maid's release date.
If you have read up to here so far, by now you should have a clearer picture on what a transfer maid is and is hiring a transfer maid the right decision for your family.
Just give us a call at 6735 3456 and our friendly sales executive will assist you.