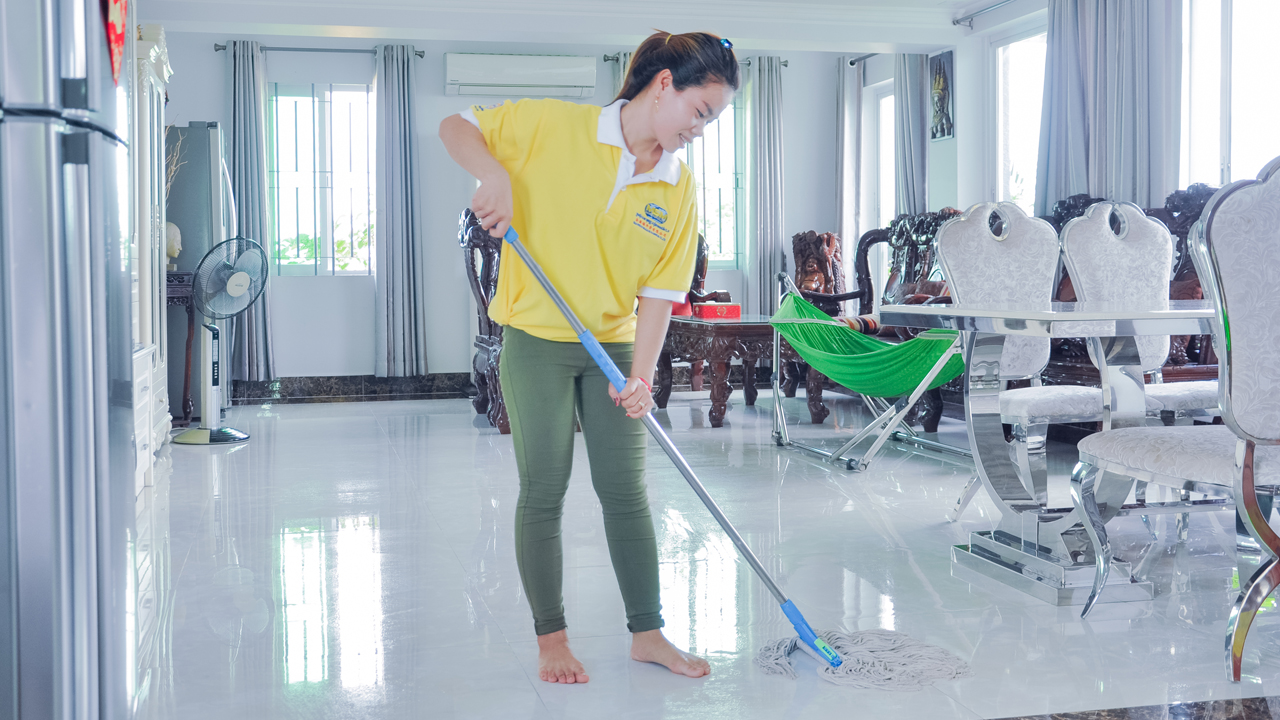 Hiring Maids for Housework and Cooking
As of November 2017, it is reported that there are about 243,000 Foreign Domestic Workers (FDW) or as we commonly call them maids or sometimes domestic helpers too. Roughly 1 in 3 households rely on FDWs to get their house in order such as
taking care of newborn
,
taking care of infant
,
taking care of children
,
taking of elderly
,
taking care of disabled
and even for housework and cooking... most households have a few combination of the above but you get my point. A full time maid basically wears many hat but there are some household whose houses are so big, their main duty for their maids is just housework and cooking.
For some families, that's because their children are much older or children are studying overseas, hence the FDW isn't required to babysit or take care of children but simply to focus on the housework and cooking.
That doesn't mean it's going to be an easy job just because the duty is only 2. Surely expectations are going to be higher as the FDW will have lesser need to focus on many duties.
To be good in housework and cooking, it needs one to have a lot of passion and patience. It's hard to inculcate or train passion and patience into a FDW so luck is required too. There is no way to know if the FDW is good in housework and cooking and often times, would be employers will seek the maid agency advice and even seek references from the FDW's previous employers to make an informed decision on whether to hire that FDW or not.
Cooking if isn't up to your standard, you may wish to send your FDW for cooking classes. There are many classes out there that caters specifically for FDW and conveniently takes place on Sundays which the FDW day off.
Currently in Singapore, there are more
Indonesian Domestic Helpers versus Filipino. Back in the 1990s, there are more
Filipino Domestic Helpers but as time goes by, Indonesian Domestic Helpers became a more popular choice because of a few reasons. Such as their salary is usually lower than the Filipino Domestic Helper and since majority of Singaporeans love spicy food, it surely doesn't hurt to have an Indonesian Domestic Helper whip up some delicious spicy Indonesian good right? Sometimes, the Malay Bahasa language is preferred as employer's elderly parents could only speak Malay Bahasa.

As of recent times,
Myanmese Domestic Helpers are increasingly becoming popular too. Mainly because of salary bring the lowest when compared to Indonesian and Filipino Domestic Helpers.

Whatever the choice may be, at the end of the day choosing the right maid is all about luck and both maid and employer must do their part to ensure a long lasting working relationship.

It definitely helps when employer is able to put himself / herself into the helper's shoes and understand that running the household isn't easy and just like everyone who wants a break from work... the helper do also wants a break. So it's actually good news that the Ministry of Manpower stepped in to mandate that all Maids in Singapore must have mandatory weekly days off or be compensated if required to work on her day off and the maid must be willing to work too.

The alternative to hiring a full time maid will be to hire a part time local maid or as we usually call them part time cleaners. Part time cleaners must be a Singaporean or a Singapore PR. Please do not hire a FDW or any illegal part time cleaner as you will pay a huge fine if caught.

These days, there are many websites / platforms to quickly search online for a part time cleaner. You simply have to choose a date and time and make your payment online to confirm a part time cleaner. If you have booked for movie tickets online before, then hiring a part time cleaner should be a breeze to you.

There are definitely pros and cons to hiring a part time cleaner or a full time maid. Evidently, it's getting more popular to simply hire a full time maid as with each year, the number of household hiring full time maids keep increasing.

More maids will be even required to take care of the ageing population in Singapore as there are very scarce options for taking care of elderly in Singapore as most nursing homes are always booked and Singaporeans need to work as the standard of living in Singapore is very high. Hence, hiring a full time maid is the preferred choice. Of course if budget allows, you can even hire a private nurse on a part time basis or full time basis but it will be very costly. A good website to hire qualified local private nurses / caregivers is from
www.homage.sg.
So if the final decision is to hire a full time maid, look no further... Choosing us is the right choice as we have more than 30 years of experience in this industry and we will definitely do our best to match the right helper to your family. Do contact us at 6735 3456 for a free consultation or you can start browsing our website
www.universal.sg
for suitable maid profiles. After which, you can use the Online Chat which is represented by the Red Speech Bubble located at the bottom right of our website to get in touch with us with the maid profiles you are interested and then we will proceed to arrange either a face to face interview or phone interview with them.