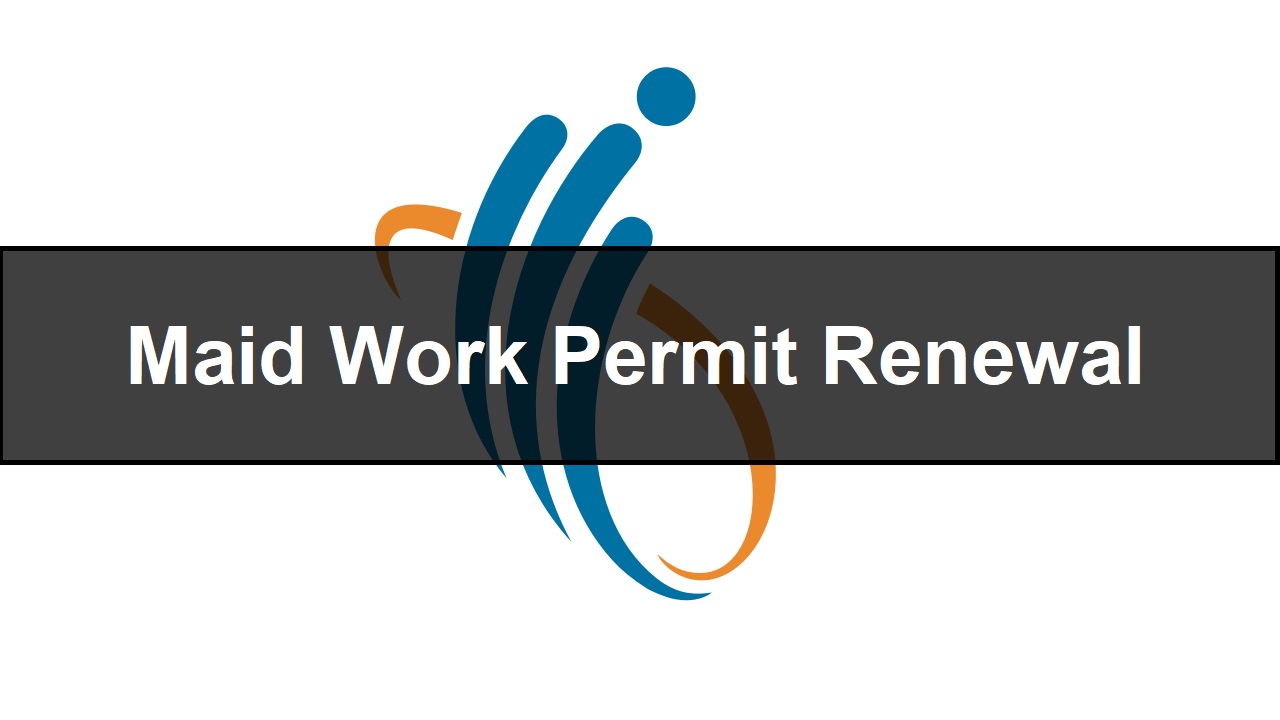 How to renew the Foreign Domestic Worker's (FDW) Work Permit for your maid in Singapore?
Congratulations, it's nearing the end of the 2 years employment contract with your maid and it's time to renew your maid's Work Permit, so what should you do? There are basically only 2 ways to do it, either approach a maid agency like ours, Universal Employment Agency Pte Ltd or simply do it yourself.
1) Using a maid agency for your maid's Work Permit renewal:
This is a pretty straightforward option which is what some busy employers may opt for and of course having to pay an admin fee to the agency for renewing on your behalf.
2) Renewing your maid's Work Permit by yourself:
First step is to ensure that your maid wants to renew another 2 years employment contract with you and if she is agreeable, then discuss her salary and days off moving forward. Will there be a salary increment, bonus, additional days off and etc. As now is still the Covid-19 pandemic period, do discuss with her if she is willing to accept monetary compensation for days off not taken since it isn't advisable for maids to go for days off unless necessary to accomplish certain personal task such as remitting money back to their family.
Second step will be to seek out for cheap maid insurance in the market. Since you are renewing your maid's Work Permit on your own instead of going through a maid agency, you now have more choices available. Simply do a quick Google search for cheap maid insurance and there will be many to choose from. If you want to save the hassle of choosing, you can always go back to your own maid agency to purchase the new maid insurance policy for your her directly from the agency.
Third and last step will be to proceed to the Ministry of Manpower's (MOM) website which you can click
here
to go directly and be ready with your insurance policy, credit card to make a payment of $35 for the work permit renewal and of course get ready your SingPass to log in.
So when can you start to renew? MOM will usually mail to your residence, your maid's Work Permit renewal letter approximately 8 weeks before the expiry of your maid's Work Permit. When you do receive the letter, that's when you can begin the steps 1 to 3 as described above.
For employers considering to hire a new maid from overseas, MOM do strongly encourage all such employers to strongly consider renewing their maids' Work Permits instead. Until the COVID-19 situation stabilises, approvals for new Work Permits will be very limited.
And since most clinics would have resumed medical examinations in Phase 2. For maids who need to do a medical examination, as stated in their renewal notice, you must upload the completed medical examination form during the renewal transaction.
Also as advised by MOM, in the event you no longer need your maid anymore, please consider transferring her to another employer instead of repatriating her to her home country. This will allow you to save back on the 1-way air ticket incurred to repatriate her and also help another family having difficulty to hire a new maid from overseas.
If you do decide to allow her to transfer, do contact us at 6735 3456 and we will be more than happy to discuss how can we help your maid to transfer to a new employer. There will be zero costs to you and if there is a vacancy at our lodging, we may even be able to take over your responsibility and provide food and accommodation to her while she looks for a new employer. Isn't this a great win-win situation for everyone?
Lastly, because of this Covid-19 pandemic, it isn't advisable for your maid to go for home leave first before returning to complete another 2 years employment contract with you because if that's the case, and if she does return to Singapore and is being infected with Covid-19, you will be fully responsible for all her medical expenses as a result. However, if your maid really must travel overseas just before the expiry date, you should always renew the Work Permit before she leaves Singapore.
Important note: If you do happen to renew your maid's Work Permit late, do remember that you are still liable for the maid's levy after it expires. Maid levy penalties or overstaying fine, if applicable, may also be imposed. So please always renew your maid's Work Permit as early as possible.
And for whatever reason you can't renew your maid's Work Permit on time, there is always an option for you to request to MOM for a short extension. For short extension request, you may click
here
to do so.
If the final decision is to find another maid since your maid wants to try working for another family or simply wants to go back to her home country to take a break, we can definitely assist you to find a suitable maid for your family. Do contact our friendly sales team at 6735 3456 and we will more than happy to discuss your requirements and find you the right maid soon for your family!