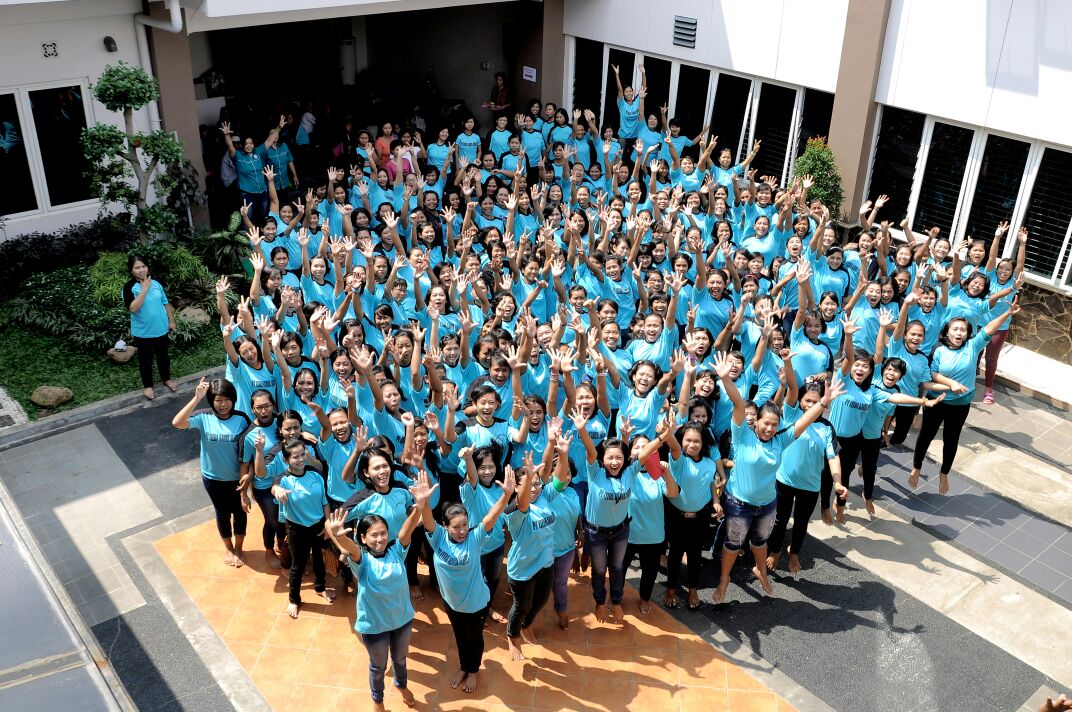 Hiring Fresh Maids
Fresh Maids is another term for inexperienced maids. Even if the fresh maid has experience in her own country, we do not consider that as a real working experience as the standard of other country like in Singapore, Hong Kong, Taiwan and even the Middle East will be higher.

So who would want to hire a fresh maid and why?

Hiring a fresh maid will be good for a family with someone at home constantly for the first 6 months at least as she will need a lot of guidance and training.

Though she may be trained in our training centre abroad before coming to Singapore to work for you, it is never the same type of training than you doing it yourself as only yourself will know best what and how you want things done.

A lot of patience is required but the good thing about a fresh maid is that, you get to train her from scratch according to your wishes and ways. Some employers feel that if she is too experienced, she may be too set in her ways and might be stubborn to change and suit the new employer's way of doing things.

So why hire a fresh maid? The main reason is cost savings. Her salary will be the lowest compared to an Ex-Abroad Maid or Ex-Singapore Maid or even a Transfer Maid. Because she is fresh, she knows that in order to be employed fast and not having to wait too long for an employment, she must be flexible to accept even if an employer offers her no day off. But at least she knows this way, she gets to earn more money faster to help her family back home financially.

Now that you have a better overall idea of what a fresh maid is, is hiring a fresh maid the right decision for your family? To help answer that question easily, why not give us a call at 6735 3456 or visit us at our office at Lucky Plaza and we will thoroughly assess your requirements carefully. This is a free consultation for you, so there is nothing to lose.

Hiring a maid, especially for a first-time employer is a big decision that must be considered carefully. It's a 2 years contract but if either party needs to break it, at least 1 month notice should be given. Still, when either party gives up halfway, there will be unnecessary costs incurred and we as your maid agency wish to avoid it as much as possible. Given our over 30 years of experience in this industry, rest assured we will always give the best advice to all our customers. At times, we have also turned away customers and advised them to hire a part-time maid instead.

A part-time maid is a local or Singapore PR. Please do not hire a part-time maid that is actually a Foreign Domestic Worker (FDW). It is illegal and it's not a long term solution. More commonly used term will be part-time cleaner that comes to your house for one or two sessions a week and each session last anywhere between 2 to 4 hours depending on how big your house is. To find a part-time cleaner is easier nowadays and you should always go through a company that specialises in it to avoid unnecessary problems down the road.

We only provide full-time maids that are live-in. Your duty as an employer is to provide housing, food and care to her. You will even need to purchase a 2-Years medical insurance and pay her levy monthly to our Government. Should you find the fresh maid not suitable, we will provide a replacement. When the time comes, as your maid agency, we will definitely advise you accordingly.