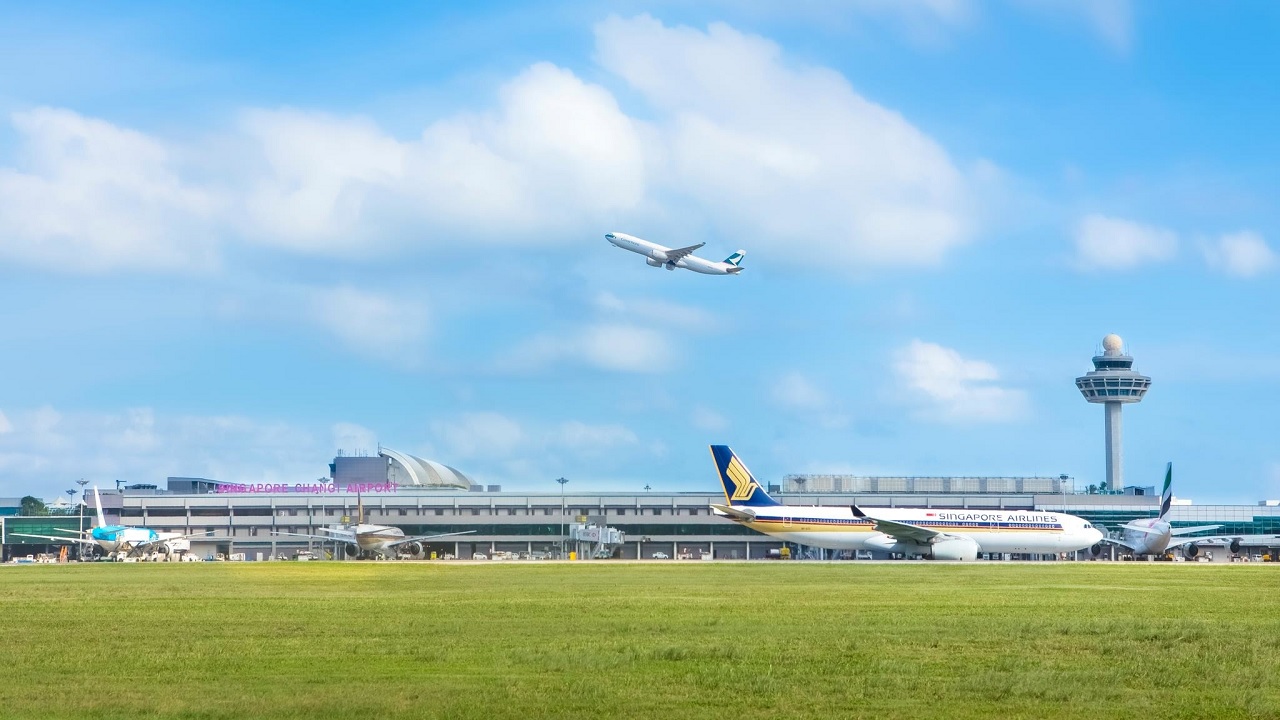 Hiring Ex-Singapore Maids
[Last Updated on 29 May 2021]
IMPORTANT UPDATE:
Due to our Singapore Government's recent announcement on 4th May 2021 that our borders will be closed from 8th May 2021 onwards until further notice, what this basically means is that even if you have already identified and wish to hire the Ex-Singapore Maid from the Philippines, Indonesia, Myanmar and etc... you are not allowed to bring her into Singapore yet.
And even if our borders do reopen, do take note that it's now a mandatory requirement that all maids coming into Singapore will have to serve Stay-Home Notice duration (SHN) from 14 to 21 days. Not only will it be longer by 1 week, but the entry approval is also way slower (more than 1 month just before the 4th May 2021 announcement) and it will now cost at least 50% more cause it is now required, another 7 days of quarantine.
As the name suggest, Ex-Singapore Maids are maids with experience working in Singapore before and have now gone home to their own country to have a break before returning to Singapore to work again.
Usually, these Ex-Singapore Maids will want to take a break after 1 contract of 2 years. But majority will simply extend their contract for another 2 years as they could be the sole breadwinner for their family and besides, if they are comfortable working for their current employer, what's the point of taking a chance to work for a new employer whom may not be as compatible as compared to their current employer.
When the maid decides to extend for another 2 years, usually the maid will request to go for Home Leave for up to 2 weeks. This is to allow the maid to get her much needed rest and to see her loved ones once again. There are some that will not go back on Home Leave and accept compensation, usually equivalent to the cost of a return air ticket so as to earn more money faster for their family or simply at the request of their current employer as they can't go without a maid even for a day.
However, due to the current pandemic, it just doesn't make sense for the maid to go for Home Leave any more cause when the maid reaches her home country, she has to be quarantined as well thus losing at least 2 weeks staying alone in a hostel or hotel before she can see her loved ones. And upon returning to Singapore, she has to now serve another 3 weeks quarantine and the costs associated with the quarantine in Singapore is almost $3,000 already, so is it worth it? Not to mention the expensive return air tickets involved.
Benefits of hiring an Ex-Singapore Maid would mainly be cost savings due to a slightly lower salary as compared to an experienced transfer maid. The other benefit will be saving time in the long run as training her to suit your household needs should be easier as her command of English will definitely be better than a fresh maid.
But do bear in mind that during this pandemic period, it is not uncommon to wait for at least 4 months or more for an Ex-Singapore Maid. Reason is because of the lengthy processing as the maid's Government department may take longer than usual to process the paperwork involved and also it's quite common to have sudden closure of the department whenever there is a spike in Covid-19 in their respective countries. Or even an unfortunate event such as the military coup that is still taking place in Myanmar today. Many unforeseen disruptions have to be taken into account when hiring any maid from overseas.
If waiting for at least 4 months isn't an option for your family, then the quickest solution to have a maid start working with you will be to consider a maid on transfer. To learn more about transfer maids, please click
here
.
But do be prepared that a transfer maid will always seek a higher salary and might even be less compromising on her weekly day off even if you wish to compensate her for her days off. The very least is 2 days off and the other 2 days off will be compensated but most would prefer weekly day off, especially ever since the Ministry of Manpower (MOM) stipulates that it is the maid's right and must not be forced to accept compensation if she doesn't want to give up her day off.
There are even some transfer maids that will demand day off on every Public Holidays. This however is not compulsory by MOM and we usually tell them that it's a bonus and do not make demands for day off on Public Holidays.
Ever since Covid-19 pandemic has started, because of the cost of the quarantine required and the lengthy time to bring in a maid from overseas has resulted in a huge demand for transfer maid. Made even worse when the Singapore Government announced our borders will be closed to overseas maids to fly in from 8th May 2021 onwards.
With so much uncertainty on when the borders will reopen, many employers have turned their attention to transfer maids which fortunately our maid agency in Singapore is one of the few that actually has a pool of transfer maids for employers to hire from. Most maid agency in Singapore actually do not have any transfer maid already by the time you read this article. And even our pool of transfer maids is also getting very low already as many employers are now not willing to let their maid transfer simply because they are not able to get their replacement maid from overseas as they are stuck overseas due to the borders being closed.
By now you may be asking yourself, why are Transfer Maids so demanding? The simple answer is, supply and demand. There are higher demands and lower supply for transfer maids especially during this pandemic. And since transfer maids are very well connected and highly sought after, they most definitely know where they stand and how much they can command. It's easy these days for maids to communicate and share their salary with each other because of social media, hence they will know the market rate that they should command.
And to be fair to the transfer maids in Singapore, it isn't exactly true that they are demanding, but in fact employers also do have a big role to play when it comes to the salary of maids in Singapore increasing rapidly, as they are the willing parties who made high salary offer of $800 or more with weekly Sundays off and Public Holidays to the transfer maids. So naturally like any one of us looking for a better job opportunity, it is not surprising that the maids will choose the best offer on the table. Surely, we can't blame them right because if we put ourselves in their shoes, wouldn't we grab the best offer too? Saying transfer maids are plain greedy is like "the pot calling the kettle black".
On rare occasion if the transfer maid has not much time left, then in such a scenario, it usually easier to negotiate her expected salary. For negotiations, it's always best for us as an experienced maid agency with over 30 years experience to negotiate on your behalf with the maid you wish to hire. This is part of the service we provide since you are paying us an agency fee. The agency fee also encompass the sourcing, introduction, shortlisting and setting up of interviews with prospective candidates.
With more than 30 years of experience, rest assured that we will do our best and advise you accordingly the type of maid that will be best suited to your family.
Please do not hesitate to contact us at 6735 3456 or visit us at 304 Orchard Road, #03-52 Lucky Plaza Singapore 238863 for a free consultation. But as we need to social distance ourselves during this pandemic, please do make an appointment first before coming to our office. It is best that you submit your requirements online on our website www.universal.sg and do allow us up to 3 business days to get back to you. Thank you and stay safe!