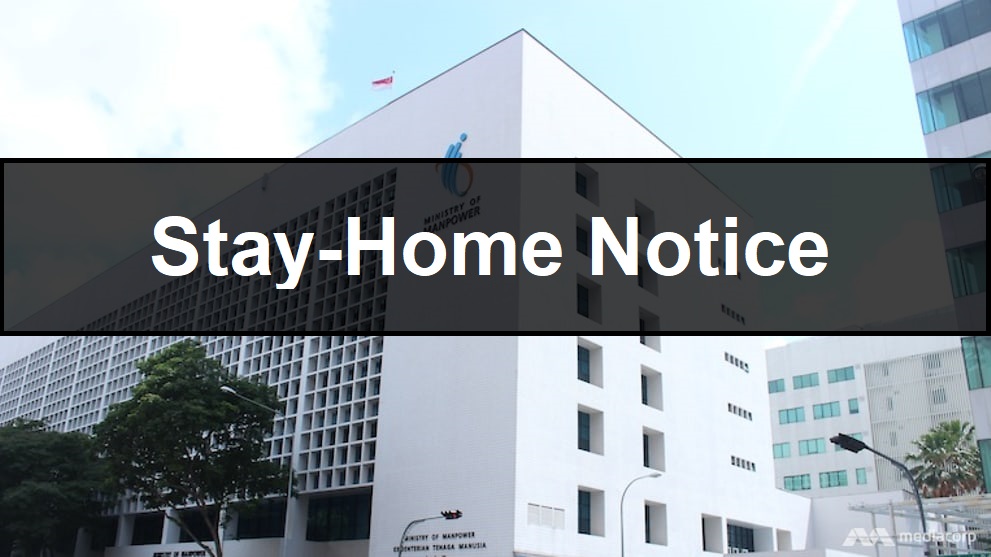 Stay-Home Notice for Maids
[Last Updated on 24 Mar 2022]
[IMPORTANT CHANGE]
As announced by the Singapore Government on 24th Mar 2022, under the latest framework, all fully vaccinated travellers, as well as children aged 12 and below, will be able to enter Singapore with just a pre-departure COVID-19 test from 11.59pm on Mar 31. Therefore, this new change also applies to Migrant Domestic Workers (MDW) arriving in Singapore 1st Apr 2022 onwards.
Your hired MDW will also no longer need to apply for entry approvals or take designated VTL transport to enter Singapore quarantine-free. In addition, there will be no more quotas on the number of daily arrivals. Within 2 days before departure to Singapore, your hired MDW will still continue to be subjected to a pre-departure test, but she will not be required to serve a stay-home notice or undergo an unsupervised antigen rapid test (ART) after arriving in Singapore.
To read more on this, click
here.
It has taken us 2 full years to get to the stage we are at, faster arrival and lower costs involved is definitely a welcome news for all employers of MDW in Singapore. If you are interested to know how far we have come along, just read below:
What is Stay-Home Notice (SHN) for Maids?
From 16th March 2020 at 11:59PM, maids arriving from overseas will be required to serve a mandatory Stay-Home Notice of 14 days as
announced by the Ministry of Manpower
(MOM) on 15th March 2020.
This
new measure
applies to both new maids entering Singapore from overseas and maids with valid work permit whom went back to their own country on home leave and is returning to Singapore.
How to serve SHN?
There are only 3 options for new maids, approved dormitory, hostel or hotel.
Among the 3 options, dormitory is the cheapest option but also the riskiest option as most dormitory will have at least 10 to 18 persons living in the same room. If anyone is suspected or confirmed to have been infected with the COVID-19 virus, everyone in close contact with her will have to be further quarantined for another 14 days, hence leading to more costs and time wasted.
Our preferred option is hotel and this is the solution we recommend to our clients. A hotel although more costly, will usually have the maid either stay alone or twin-sharing with another maid. It's always better to share the room with another maid as self-isolation a room all alone for 14 days straight is seriously no joke.
There is however a 4th option for returning maids from their home leave which is to stay at their employer's residence. While the maid is serving the SHN at the employer's residence, no work should be assigned to her but her salary still must be paid.
As for new maid, her salary need not be paid until she has completed her SHN and other pre-handover procedures such as medical and Settling-In-Programme (SIP) if needed before she can be handed over proper to the employer and only then will she start to earn a salary.
Why is SHN necessary?
Not only is this new measure a law, failure to comply will result in strict enforcement on both maid, maid agency and even the employer if the employer is the party who submitted the Entry Approval request to MOM.
Most times it will be the maid agency who assist the employer to submit the Entry Approval request and since the maid agency made the request, the maid agency will be held responsible for the duration of the SHN period.
This responsibility includes ensuring the maid has access to a local mobile phone as the mobile phone will be the main point of contact between the maid and MOM to ensure she never leaves the SHN location. Other responsibilities include ensuring the maid takes her temperature 3 times a day and if she falls sick, the maid agency is responsible to bring her to a doctor. The maid agency also will be responsible to send her straight from the airport directly to the SHN location.
How does MOM assist affected employers by this new measure?
MOM will provide an assistance package of $60 per day for 15 days for a total of $900 and also allow the maid's levy to be waived for this SHN period.
Eligibility depends whether the work permit application was submitted to MOM on or before 15th March 2020, or if the maid has a valid work permit and left Singapore on or before 15th March 2020.
Important note:
All employers and employment agencies planning for foreign domestic workers to enter Singapore must obtain the Ministry of Manpower's (MOM) Entry Approval prior to the commencement of their journey.
And due to recent measures to control the number of arrival of Singapore Citizens and Singapore PR, only essential workers such as healthcare workers will be given priority to return to Singapore. What this mean is that, it won't be so easy to get an Entry Approval for your maid, so it's strongly advisable not to purchase an air ticket for your maid to fly in Singapore first. It is utmost importance to first get the Entry Approval from MOM before booking the air ticket and the SHN accommodation.
How can Universal Employer Agency Pte Ltd provide Stay-Home Notice arrangements for my maid?
As mentioned by the MOM, employers of direct-hire foreign domestic workers or employers of those returning from overseas (maids who went back on home-leave) may also engage the services of an maid employment agency to assist in the entry approval and stay-home notice arrangements.
We may assist employers who are too busy and finding it challenging to submit the Entry Approval by themselves and make a request to the MOM on your behalf for a fee but we won't accept all service requests and will consider on a case by case basis. Do contact us at 6735 3456 to discuss this if you do require our service to submit the Entry Approval on your behalf. Otherwise if you wish to submit the Entry Approval on your own which we strongly encourage you to do so instead of having to pay us a fee, do click
here
to proceed.
As for SHN accommodation, we have partnered with a hotel and obtain an attractive rate from them, therefore we will be providing SHN accommodation with 3 meals per day for a total of $1,350/-. The SHN will be for a period of 15 days as the day of arrival of your maid will be counted as Day 0 and she can only leave the SHN accommodation after Day 14 which is a total of 15 days.
[PREVIOUS UPDATE: 26th Sep 2020]
Since a few months ago, we are no longer able to provide the above service for SHN accommodation because the Government prefers to take over the control and responsibility to source and assign your maids to the various dedicated Stay-Home Notice (SHN) Facility located all over Singapore. Same time, at the start and end of the SHN it is necessary for your maid to do a COVID-19 Tests which will cost you $300. The SHN cost is $1,500 for a Single room and $1,000 for a Twin-Sharing room however this is subject to availability.
Upon submitting the Entry Approval to the MOM and selecting the available date, you will have to make the payment to our Government immediately. Subsequently, when your maid arrives in Singapore, you will not need to pick her up personally as there is a chartered bus to take your maid directly to the assigned SHN venue.
Your only responsibility is to provide a local SIM card to her so she can receive instructions from MOM within 2 to 3 days upon arrival, a thermometer, a smartphone which is able to download the Homer app as she will need to report her daily temperature 3 times a day using the Mobile App provided by MOM and you must guide her how to use the app if she faces difficulty.
Your maid can only join your family after she completes the SHN, pass the COVID-19 Tests and also her medical check-up. If she is a first-timer maid, basically a maid who is working in Singapore for the first time, then there is a need for her to complete the Settling-In Programme (SIP) course which duration is for 1 full day. To understand what SIP is all about, do click
here
for more information.
[PREVIOUS UPDATE: 07th May 2021]
As announced by the Singapore Government on 4th May 2021, they have increased the Stay-Home Notice duration (SHN) from 14 to 21 days which has come into effect from 7 May 2021, 11.59pm onwards.
All travellers serving their 21-days SHN will undergo the COVID-19 Polymerase Chain Reaction (PCR) tests on-arrival, on Day 14 of their SHN, and another test before the end of their 21-days SHN period. What this basically means to employers who are intending to hire a maid from overseas will now see their cost increased from the previous $1,800 to a new high of approximately $2,700 as a result of this new change. To read more on this, click
here.
If you are interested to hire a maid from overseas and find the above too complicated to perform on your own, do contact us at 6735 3456 for assistance and we will discuss how we can assist you in hiring your next maid either from us or by direct hiring if you already know the maid personally.