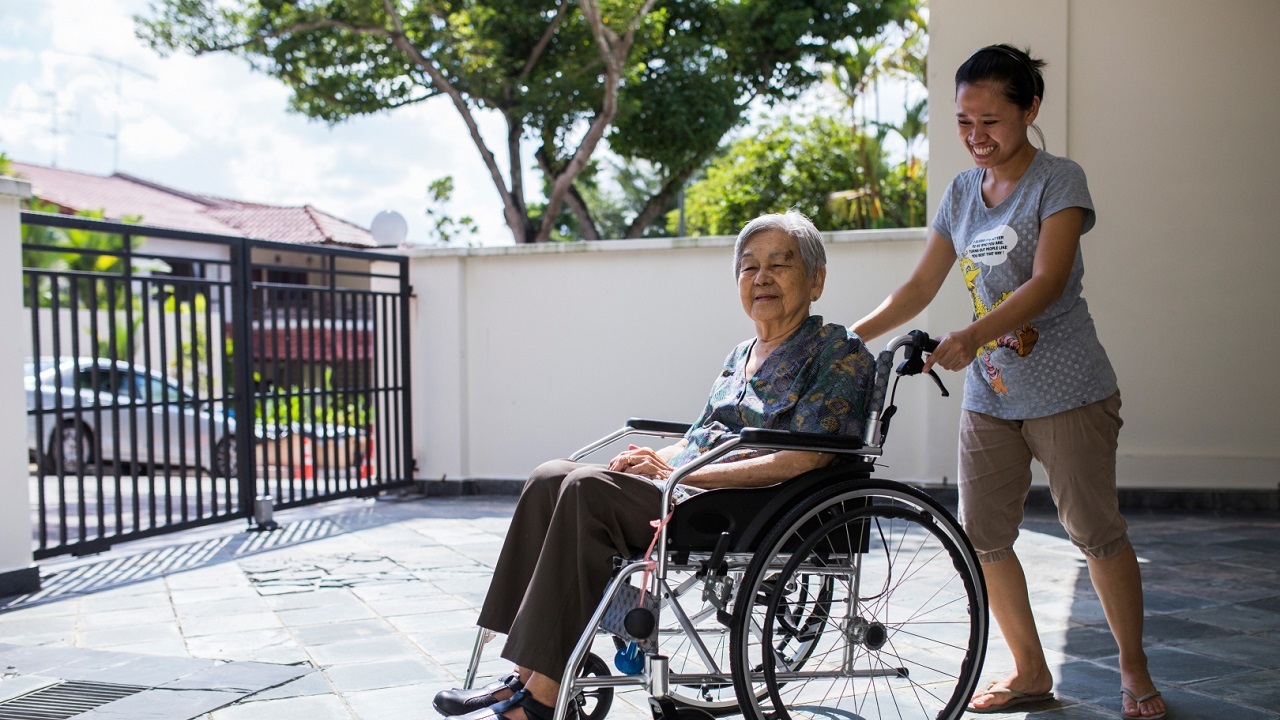 Hiring Maids for Disabled Care
Having a disabled family member makes everyday life more challenging. Whether your disabled family member is young or old, it's still important that you have an extra set of hands available to help your loved one out. But just as challenging as taking care of a disabled person is hiring the right maid for disabled care.
With so many things to take into consideration, some people might even think twice about hiring a full-time maid, but if you want to give yourself and your disabled family member a better quality of life, hiring a maid will be a great help than other choices out there. To help you get started on your search for a qualified maid for disabled care, check out these 5 tips to help you hire the right maid for your loved one.
5 Helpful Tips for Hiring Maids for Disabled Care
1. Explain your family's needs
Before deciding to hire a maid for disabled care in Singapore, it's important that you think about any special considerations that your new maid will need to adhere to. Should your maid share the same practice with you and your family in terms of beliefs, diet, or lifestyle? These are things that your maid will need to know, especially since your disabled care maid will also be living with your family under the same roof.
2. Check the maid's credentials
If you want to hire a reliable maid for disabled care, it's important that you check the credentials of the maids that you are thinking about hiring. A good thing to consider is the option to hire an experienced maid for disabled care. If you can find one who has an experience in caring for elderly or disabled persons, their experience from that past job can be very handy. For those maids who don't have an experience, you should take time to talk to thems, if possible, to learn more about their background and their lifestyle. This way, you can find if the disabled care maid that is right fit for your family.
3. Have a trial period
When hiring maids for disabled care, you can't expect everything to be perfect immediately. This is why it's important that you give your new maid and your family a trial phase, wherein you should carefully observe her performance and how she handles her tasks and takes care of your disabled family member.
Is she easy to deal with? Is she good at following instructions? Is she mindful and respectful of everyone she is living with and cares for your home and family in the same way as you? Does she know how to properly stick to routines such as following medication schedule? By setting a trial period, you can evaluate your new disabled care maid better and find out if she will be a good fit for your family's needs.
If the trial period is over and she hasn't met at least half your expectations, then it's possible you should consider finding a new maid to replace her. Perhaps, she just isn't going to fit in after all.
4. Set your new maid's expectations
To help your new maid adjust faster to a new life with your family, it's better that you set her expectations beforehand and explain to her your reasons and needs for hiring her. If you plan to hire a domestic helper for disabled care, you should explain to her the situation. Let her know of your disabled family member's specific needs.
What can she expect in terms of cleaning, feeding, changing clothes, and assisting your loved one? Are there routines that she should know about? Apart from caring for the disabled, is she expected to handle other household chores? Let your maid understand the importance of her role as a caregiver for your loved one. At the same time, she should know the full extent of her tasks, as well as her accommodation in your home.
5. Hire from a credible maid agency
Finding the right maid for disabled care can be a little difficult. But if you know where to look, you can find the right person who can eventually become a part of your family. By hiring from some of the best maid agencies in Singapore, like us here at the Universal Employment Agency, you get to experience a more personalized search. With help from a reliable maid agency, you can search through a roster of domestic helpers for disabled care and find the ideal maid who can help your loved one live a better and more comfortable life.
If you want to find out how we can help you when it comes to hiring maids for disabled care, contact us at 6735 3456 for a free professional consultation.
We do highly recommend hiring a Myanmese maid for taking care of elderly as they are known the be very patient and kind. For more information to hire a Myanmese transfer maid, do click
here
or to hire a Myanmese maid currently in Myanmar, do click
here
for more information. Have a nice day!